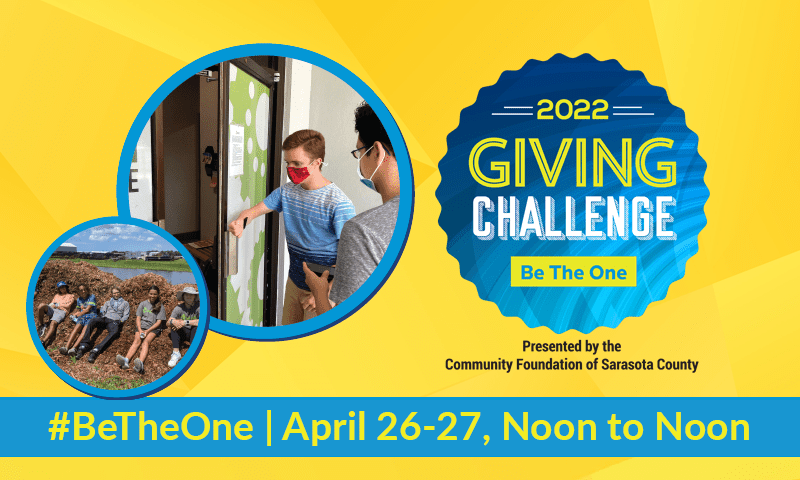 #BeTheOne to help our students uplift our community.
Over the past two years, our student volunteers have dedicated their summers to supporting our community as part of the Student Community Innovation Project (SCIP). SCIP allows students to collaborate with a community partner to develop a project from start to finish, making a meaningful difference in their community while helping them build technical and life skills they will carry with them for life.
As a 2022 Giving Challenge donor, YOU can play a part in helping determine what community area of need our students will focus on!
When you donate through the Giving Challenge on April 26 – April 27, Noon to Noon: your gift will be matched 1:1 up to $100 AND…

Take a look at past SCIP projects below!
In 2020, through Zoom meetings and remote work, students developed the COVIDucation.net interactive web-app for elementary students to learn how to safely go back to school. This project was completed along side the Sarasota County School Board. You can visit the site here to learn more about it.
In 2020, students worked with SURF (Sarasota Urban ReForesters) to build a microforest at the Stoneybrook Golf & Country Club. They completed all phases of the project from laying ground cover, selecting plants, planting, designing and building way-finding and plant identification signage to developing an accompanying educational website, logo and publicity for SURF.
Join us this year April 26 to April 27, Noon to Noon and help #BeTheOne!
The 2022 Giving Challenge is presented by the Community Foundation of Sarasota County with giving strengthened by The Patterson Foundation. To learn more about the Giving Challenge, click here.