The RC Car Executive Committee is a unique leadership opportunity for high school student volunteers. The annual RC Custom Car Open began in 2016 when then high school student Henry Tingle proposed the idea to Ping Faulhaber. Since then, a group of high school students has managed all aspects of the competition year after year. From selecting the theme and fundraising to designing and building race tracks, leading workshops and managing race day logistics, students build tremendous leadership and project management skills throughout the year-long program. 
Why join THE RC Car COMMITTEE?
Explore and share your interests and passions
Boost your resume and college applications
Build leadership, technical and life skills
Learn how to take a large-scale project from idea to reality
Inspire the next generation's interest in engineering and design
Earn community service hours
Become part of the Fab Lab family and meet likeminded friends
Interested in joining RC Car and helping bring the awesome RC Car competition to life?

Applications open annually at the beginning of the school year. In the meantime, get started by helping out in a support role! Click here to complete a volunteer application today.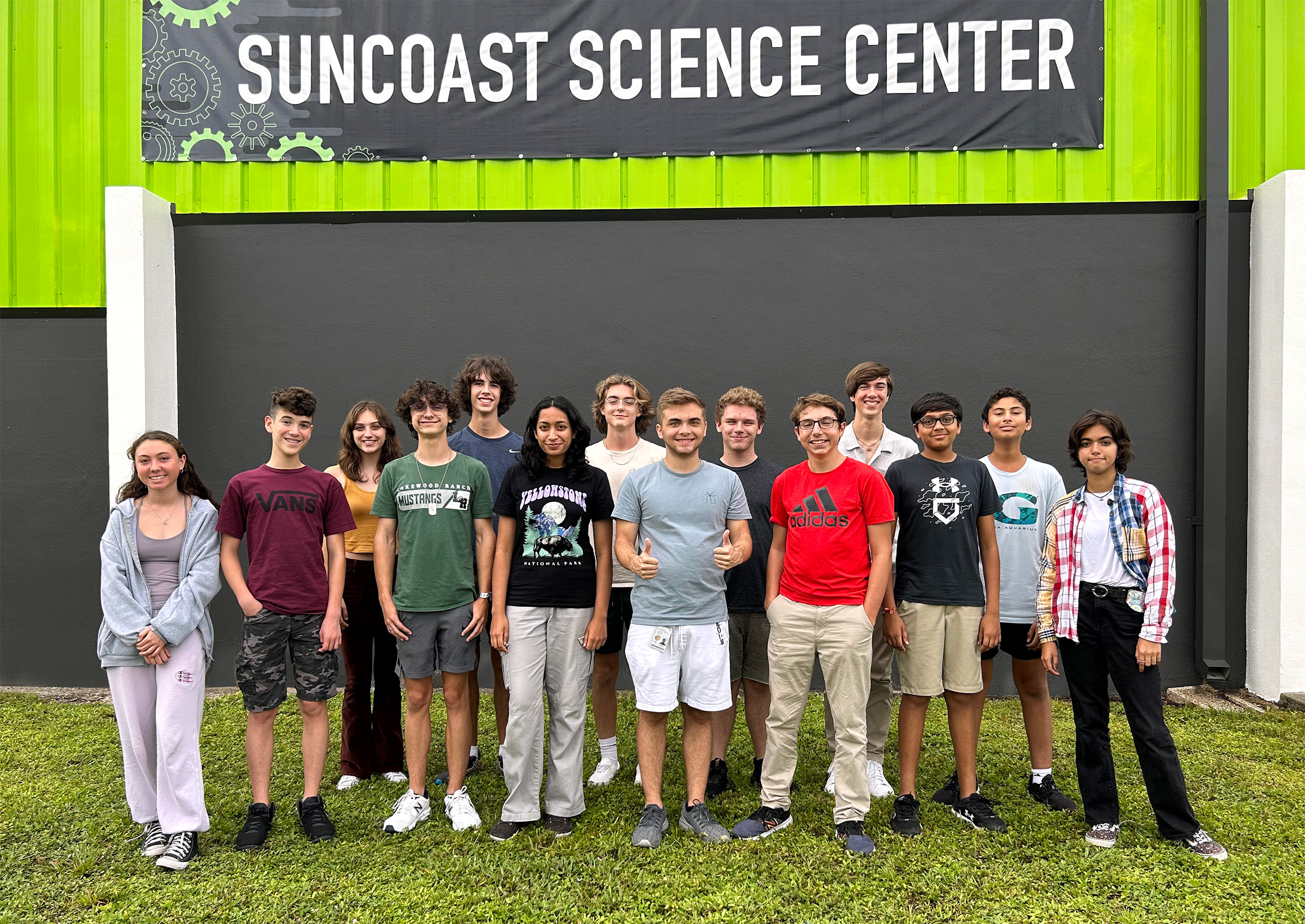 "I entered high school knowing absolutely nothing; I had no idea who I was or who I wanted to become in the near future. In my second year of high school, a friend introduced me to the Suncoast Science Center, urging me to partake in the RC Car Executive Committee. That was a huge leap outside of my comfort zone, but I gave it a try, stuck with the group, learned several machines, and gained so many new skills along the way. Honestly, I am so thankful that I never gave up. The Lab has gifted me so much in my short time being there: opportunities, experiences, friends – a second family… a home away from home." - Diego Morales, RC Car alumnus
2023-24 RC Car EXECUTIVE COMMITTEE
senior members