REGISTRATION IS NOW CLOSED.
Teams: Reference your welcome email for all race information.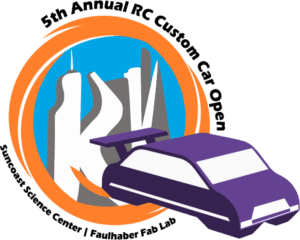 What is the RC Car Custom Open?
An engineering competition for students in grades K-12, organized and led by a high school student committee.
March 7, 10am-2pm | $100 per team | 2 - 4 students per team
Registration includes:
Remote control car ($80 value)
Six weeks of hands on weekend workshops and materials to customize your car
Two months of Fab Lab membership for all team members ($70 value per team member)
Participant Expectations
Before registering, you must commit to:
Full team being present at Race Day (March 7, 2020)
RC Car orientation: This includes your car pick-up, theme reveal and FAQs!

Orientation dates: Jan 17 5:30-6:30pm, Jan 18 10-11am or Jan 19 10-11am.

Designating a team parent/leader
Workshop participation: To maximize your RC Car experience, you should attend each unique workshop.
Are you a 2020 RC Car participant looking for the RC Car site? Please click here.