The Student Planning & Education Committee (SPEC) is a multifaceted leadership program for high school student volunteers. SPEC provides volunteers with the opportunity to build technical and life skills through the process of developing and teaching their own camp or class for younger students. Access to state-of-the-art equipment and resources at the Fab Lab allows instructors to develop unique, hands on STEAM programs. The peer-learning model of a student-led class creates meaningful connections between students and instructors, fostering enhanced interest in and understanding of educational material among both groups.
Why join SPEC?
Explore and share your interests and passions
Boost your resume and college applications
Build leadership, technical and life skills
Foster a love of STEAM learning in a younger generation
Earn community service hours
Become part of the Fab Lab family and meet likeminded friends
Work closely with mentors and experts from various fields
Interested in joining SPEC and developing your own camp or class for students? Or still not sure and want to start by helping out during a camp or class? Click here to complete a volunteer application today.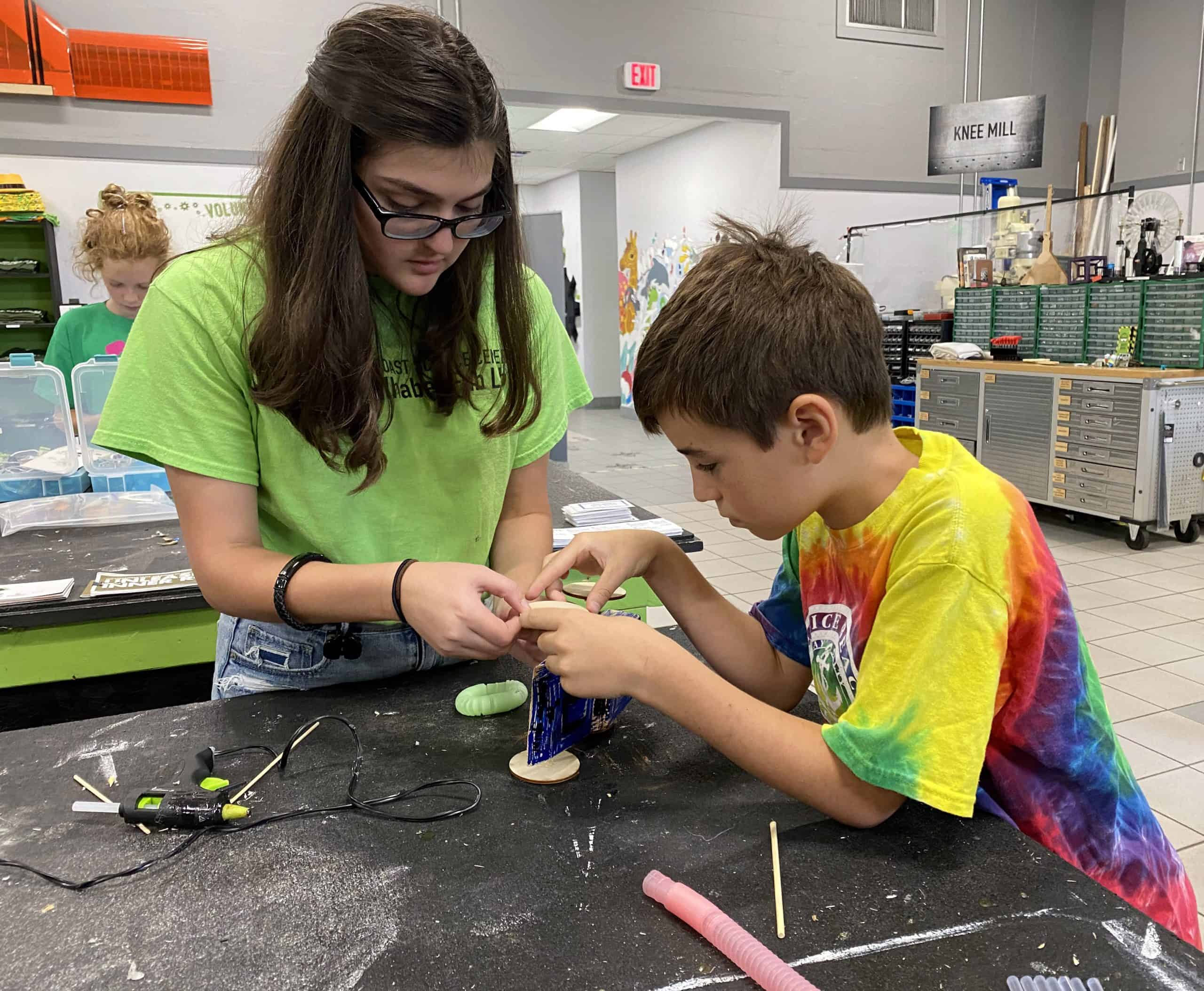 "SPEC is really what changed my confidence in my creative and collaborative abilities. Thinking back to how uncertain and clueless I was when I first joined, I couldn't express better how much this program has helped me grow. I've absolutely loved every part of it, and the Suncoast Science Center has just been amazing in pushing me to be a leader. With the staff always looking after the volunteers, it honestly feels like a second home." - Claire Wang, SPEC graduate
2022-23 spec senior instructors
Click the instructor photos below to learn more about each of them!
2022-23 spec JUNIOR instructors